An Olympic Approach to Success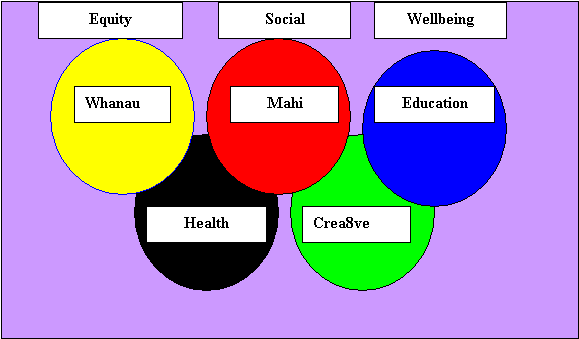 Why the need for change?
One in four Maori live in poverty.
Disadvantage is becoming more wide spread
Maori will make up one in four in the work force by 2025
"If Maori do not flourish , then the nation will not flourish"

I have for some time been looking for a Maori Leader for whom I would be prepared to go into 'battle' with to deal with the many social, economic and cultural challenges that face our people. With little success, I have decided to become that very person.

An Olympic Approach

The Athens Olympic games were a brilliant and exciting sporting event which saw many athletes rewarded for years of hard work and training. Did these athletes achieve this on their own? Some individuals may have but many had a network of support people to ensure they were able to qualify and compete successfully.

This made me think, what if we were to give the same kind of support and knowledge to assist our rangatahi/whanau, in overcoming the many challenges they face. I propose delivering a pilot scheme to work with our rangatahi/whanau based around effective 'life coaching' techniques that are proven and time bound. The scheme is to be implemented over the next four years. Participants will be involved in a series of workshops to develop their own goals and processes to overcome the challenges that they or members of their whanau face.

My goal is to provide this pilot scheme free of charge to participants who are interested in being involved in creating successful processes and systems to enable Maori to flourish.

Education

With 12 years experience as a primary school teacher, I will share simple but effective ways to encourage and promote more effective learning.
The power of the media
Focus on what matters
8 little gems to empower learning
Providing a pathway
Health
As a member of the Hurricanes Referee Development Squad, I will share my knowledge and experience of staying fit and healthy.
Choosing to be fit for life
Traditional Vs Contempory Diet
Being active and supporting Saturday sport.
Cre8ve/Whanau/Mahi
My paper is based around this whole idea of being more creative to ensure that our people have access to the same 'life coaching tools' that make individuals in the business and sporting environments successful.
Rangatahi/Whanau based 'life coaching' workshops
Defining what success means 4 participants
Getting the processes right

Financial

Freedom

$$$ Is it for me?
About the presenter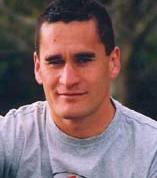 Tena Koutou Katoa
Ko Te Arawa oku waka
Ko Tu hourangi, Tapu Ika oku hapu
Ko Rangiuru oku maunga
Ko Kaituna oku awa
No reira tena koutou katoa
I have 12 years teaching experience and was a teaching principal for 6 years before being offered a position in 2003 with the NZRU and WRFU as a Referee Education Officer. I currently live in Masterton with my wife Sarah and two children Wi Heketa and Georgia.
I am currently a member of the Hurricanes Referee Zone Squad and have set a goal to be the first Maori Super 12 and NZRU Test Referee. I look forward to being able to present an Olympic Approach to Achieving Success For Maori.